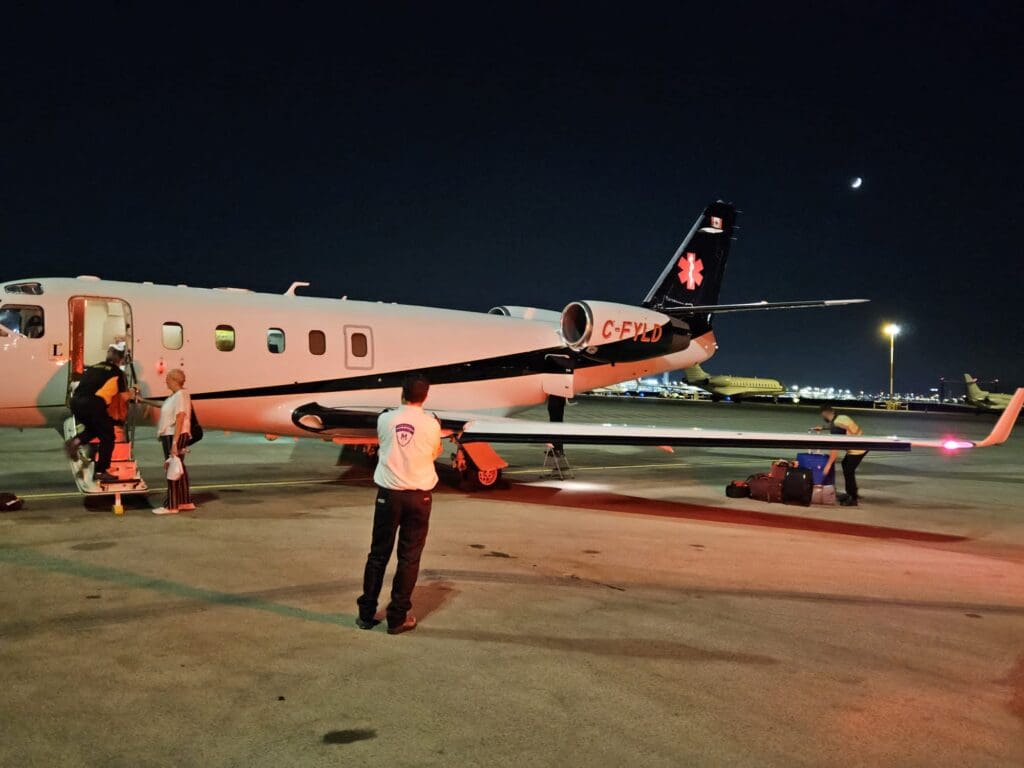 Air ambulance in windsor
1. Urgent Response and Immediate Care
Medical emergencies require rapid transportation to advanced medical centers equipped to handle critical cases. Private medical flight services from Windsor prioritize swift response times, bypassing the constraints of conventional ground transportation. In critical situations, these services become a crucial bridge between the patient and the specialized medical care they need.
2. Advanced Air Ambulance Aircraft
Private medical flight services in Windsor utilize modern air ambulance planes, equipped with cutting-edge medical technology and amenities. These specialized aircraft are designed to ensure the safety and comfort of patients during transit. From state-of-the-art medical equipment to spacious patient compartments, the air ambulance is tailored to cater to the unique medical needs of each individual.
3. The Expertise of an Airborne Doctor
A defining feature of private medical flight services in Windsor is the presence of an airborne doctor on board. These highly skilled and experienced medical professionals specialize in critical care and are trained to manage a wide range of medical emergencies. With an airborne doctor's expertise, patients receive continuous specialized attention and treatment throughout the flight, significantly improving their chances of a positive outcome.