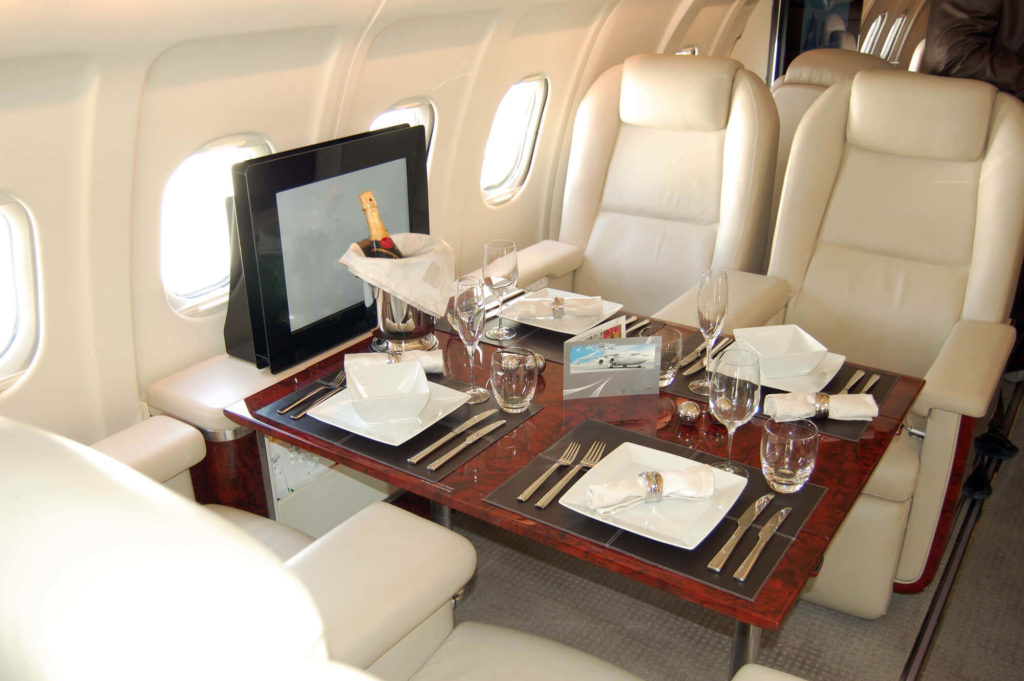 Private Jet Charter: Why You Should Consider Chartering a Private Jet for Your Business Trips
Business people are always on the move. For them, time is money, and waiting at the airport waiting to board a plane is never an option.
You spend hours waiting to board your plane at the airport and finally depart for your destination. You lose time with different formalities, including ID check, security clearance, luggage check, etc.
On top of that, flight delays are common for commercial airlines. Even flying first-class is not worth it when you have to get to an urgent business meeting in a different state or country, and your flight is not on time.
That highlights the need to charter a private jet. In today's fast-paced business world, flying private is no longer a luxury but a necessity. You make it late to that business meeting, and your potential client might end up giving the project to someone else. All that because you were
stuck at the airport.
Here is why you should opt for a private jet charter for your next business trip.
Benefits of a Private Jet Charter
No Advance Bookings
You do not have to book your tickets months in advance when flying private. A week's notice is good enough. You can even avail of a private jet by reaching out to a trusted operator two or three days before you are supposed to fly. As long as the weather is clear and planes are available, you will not be denied.
On-Board Meetings
Private airplanes have well-equipped cabins. The seats are arranged in such a way that you can host a meeting while you are in the air. Discuss your business proposal or rehearse how you are going to present it. It is basically your private plane at that stage. So, might as well use it however best you can.
Peaceful and Quiet
Say you need to fly from From anywhere to anywhere, and the only rest you are going to get is in the air. So, better make the most of it and get some sleep. Getting some shut-eye on a commercial flight is challenging. Even when flying first-class, you do not enjoy the same calm and peace as a private jet. Thus, you get some sleep and wake up fresh as you land in Toronto or wherever your business meeting is taking place.
Why Fly Private With AirJet.Line
At AirJet.Line, we offer you the best private jet charter service in the world. Whatever destination you are flying to, our in-flight aircrew and ground team will make sure that there are no delays in your journey.
We have the latest private jets in our fleet, including the Challenger 604, the Global 6000, and the Gulfstream G-3. Our aircrew is well-versed when it comes to dealing with passengers and providing top-class service. Each crew consists of two pilots and a flight attendant. We also provide onboard catering that is no less than whatever you can get on any first-class commercial flight.
So, the next time you have a business meeting to fly to, do not hesitate to reach out to AirJet.Line.
Private Jet Charter: Finding the Most Reasonably Priced Private Jet Charter Company
Whether a business trip or a leisure one, flying private has its perks. However, private jet charter services can cost a lot of money. Yet, if you look hard enough, you will come across a private jet service with reasonable pricing.
Benefits of Flying on a Private Jet Charter
Flying private comes with several benefits, some of which we will talk about below.
More Comfortable Seating With Adequate Leg Space
Private jets provide better seating services than first-class commercial airlines. The seats are almost always made with the finest leather upholstery. They recline and often have massaging options on them. Besides, private jets occupy 6 to 20 people inside the cabin. That means there is plenty of space to move about. Most importantly, there is enough leg room for you to stretch your legs and get some quality rest
before landing at your destination.
Personalized Service
Private jet charter services always provide one or two flight attendants. They are ready to serve you throughout your flight. You can even request personalized catering if you want. As long as the charter service provider has the means, they will do whatever they can to keep your request.
More Privacy
Private jets offer more privacy. You will usually be flying in them alone or with your business partners. Whoever travels with you, you know that they are people you are familiar with. So, you do not have to worry about your privacy.
The biggest advantage here comes when you are on a business trip. You and your business partners can use the flight time to discuss your strategies or business proposals. You can even work through your presentation knowing that there is no other passenger onboard who will feel disturbed by it.
Arriving in Style
There is no greater feeling than arriving at a place on a private jet. Doing so lets you assert dominance over your clients or potential business associates. They will see how dedicated you are and what lengths you will go to make a deal happen. It will also fill their hearts with respect for you, as well as the way you travel in style.
Worth Every Penny
Private jet rental prices might seem extremely costly. So, before renting a private jet, you probably have to think a lot. However, rest assured that private jet charter costs are now more reasonable than ever.
Over the years, private jet rental costs have become much lower. While the cost to charter a private jet might still seem high, it is significantly lower than what it would have cost you to charter a jet five or six years ago. At present, costs for chartering private jets are such that you do not have to be super-rich to afford these services.
Why AirJet.Line Is the Most Reasonably Priced Private Jet Charter Service
AirJet.Line is one of the most renowned private jet charter services in the UK. It is well-known not just because of its high-quality service but also because of its reasonable pricing. Our private jet fleet has some of the best modern aircraft, including the Global 6000, the Global 5000, and the Challenger 850.
At AirJet.Line, we prioritize customer satisfaction above everything else. For that, we understand the importance of keeping our prices reasonable. So, whatever you are paying, we make sure to provide service that will be worth your money, if not more than that.
To keep prices reasonable, we do not compromise on quality. It is our guarantee that we opt for the best personnel and resources to keep you safe and satisfied while you travel to your destination on our flights.
So, if you are ever looking for a private jet charter service in the UK, you know that you will find the best one at AirJet.Line.