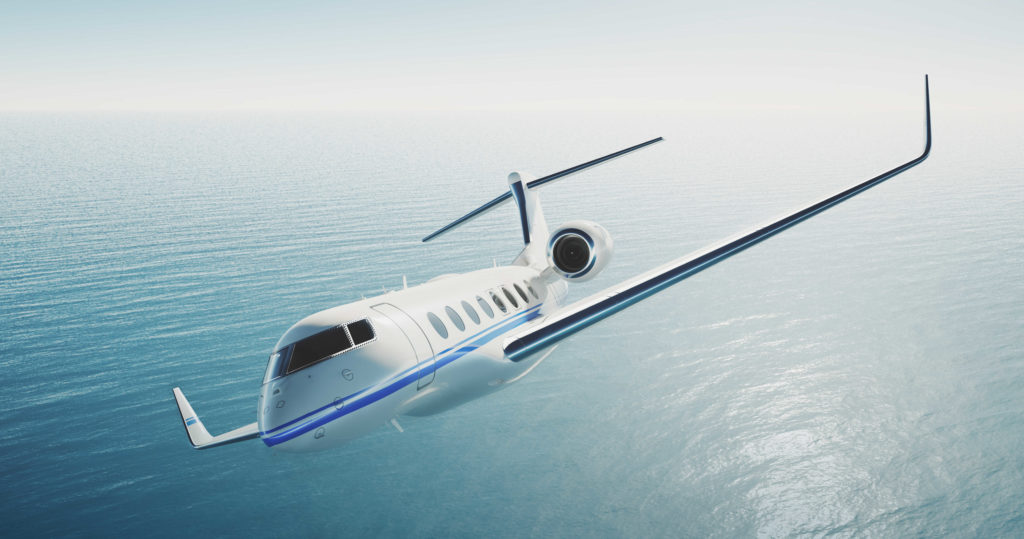 Safe Air Ambulance Services for Critical Patients
At Airjet Line, we specialize in providing state-of-the-art air ambulance services along with sophisticated medical equipment and trained staff. Whether you're looking for emergency medical evacuation from a foreign country to your home country or you want the comfort of flying private for medical treatment, we've got a diverse fleet of private jets and helicopters to suit your needs.
Apart from regular and emergency air ambulance services, we also provide sea-level flights for patients suffering from certain medical ailments. Our goal is to ensure that even the most critical patients can safely fly to their destination without worrying about worsening their medical condition.
What is a Sea Level Flight?
Typically, the cabin pressure in a flight is modified to match the external air pressure at higher altitudes. It helps expand the gases in a passengers' body, allowing their blood to consume less oxygen. This is crucial because the oxygen available in a given breath decreases at higher altitudes.
However, patients suffering from certain pulmonary or neurological conditions can experience worsening of their symptoms due to cabin pressure. For instance, it could lead to a catastrophic increase in intracranial pressure if a patient has suffered a traumatic brain injury.
Likewise, patients with intestinal obstruction or recent abdominal surgeries can develop gut distensions due to cabin pressure. We recommend a sea-level flight for such patients. Simply put, in such flights, the cabin pressure remains the same as the air pressure at sea level.
Our sea-level flights are suitable for patients suffering from a wide range of conditions, such as:
Pneumothorax (air leak between the lungs and chest wall)

Pneumocephalus (air pockets in the skull)

Air accumulation in the eye socket

Anemia

Intestinal obstruction
Also, patients who've recently had abdominal or neurosurgery should opt for a sea-level flight.
How Early Should You Book a Sea Level Flight?
We understand that the need for air ambulance services can't always be preempted. A patient might have to be repatriated to their home country in case of a serious accidental injury. Or a patient suffering from a chronic ailment might experience a deterioration in their condition and would need to be urgently shifted to a different city/country for treatment.
Irrespective of the type of aircraft you wish to book, we recommend that you give us at least 5 to 7 days' notice. However, in case of an emergency, we can get things moving as soon as we receive your confirmation and get an aircraft ready for the patient within 2 to 4 hours. Make sure you provide us with an extensive medical history of the patient. 
Our team will evaluate the patient's medical records, including their history of critical ailments, and assess the need for special equipment to estimate the time needed to arrange the aircraft. This evaluation will also help us determine whether the patient is going to need a sea-level flight. Moreover, we'll take into account additional factors, such as the patient's location, destination, and immigration requirements, to determine the time frame.
Other Facilities Available on a Sea Level Flight
The good news is that once you've confirmed your booking for a sea-level flight with Airjet Line, we take care of everything. Rest assured, we'll arrange all the necessary medical equipment and staff for the patient. Each of our aircraft is equipped with best-in-class tools and instruments to deal with any medical emergencies onboard.
These include medical equipment, such as:
Heart monitor

Intensive care unit

Portable incubator

IV pump

Infusion pumps

ECMO/IABP bracket

Stretchers
We've also procured a few EpiGuard-manufactured EpiShuttle units to deal with the ongoing COVID-19 pandemic. Each EpiShuttle is a portable and self-sustaining single-patient unit with a dedicated airflow system. It can even be attached to a life support system, in case a patient is critically ill. These units have been instrumental in helping us evacuate COVID patients without jeopardizing the safety of crew members and the patient's family.
We also take pride in the fact that we've assimilated a team of skilled doctors and paramedics to accompany patients. All our medical team members are thoroughly vetted and trained to ensure that they can provide patients with top-notch medical assistance during the flight.
They'll even evaluate the patient throughout the flight and prepare detailed reports that can be handed over to the patient's official physician once they reach the destination.
Advantages of Booking a Sea Level Flight with Airjet Line
Apart from the obvious benefit of increased safety, flying on a sea-level aircraft with Airjet Line comes with a plethora of other advantages. To begin with, we take the utmost care to ensure that patients have a hassle-free experience right after they confirm their booking.
Airport Transfers
At Airjet Line, we want to provide the most comfortable and stress-free flight to our patients. That starts with arranging ground top-notch ground ambulances to transfer a patient from a hospital to the aircraft and vice versa. It is particularly useful for patients who must stay in a supine position due to their medical conditions.
Medical Assistance
Sophisticated medical equipment combined with a trained team of doctors and paramedics ensures the patient's wellbeing while flying. The experienced medical team will deal with any health issues or complications that arise onboard.
Room for Family
Depending on the type of aircraft you select, one or more members from the patient's family can accompany them on the flight. It can go a long way to make the patient feel at ease, particularly when they've experienced a traumatic injury.
Shorter Journey with No Stopovers
Unlike commercial flights, you don't have to worry about stopping over at different airports before reaching your destination. It is especially crucial for medical emergencies when time is of the essence.
Also, our fleet of helicopters can be used to evacuate patients from inaccessible areas without full-fledged airports.
So, the next time you need to evacuate a patient with surgical wounds or traumatic brain injuries, book a sea-level flight with Airjet Line. We always ensure the utmost safety and wellbeing of our patients.