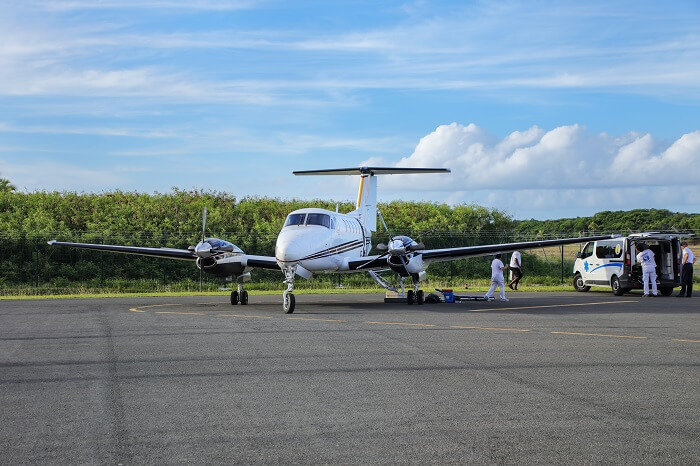 Air Ambulance in New York
Air Ambulance Service in New York (Teterboro): Finding a Reliable and Trustworthy Medical Air Transport Provider in New York (Teterboro Airport)
Imagine your children are sick and need urgent medical care. However, the health services they require are not available nearby. You have to travel a distance of over 500 km to avail of those services.
Moreover, medical transfer for children on commercial flights is also not possible at that moment because commercial flights don't want to put other passengers at risk in case the disease is contagious.
What do you do?
Luckily for you, the air ambulance industry in the US is continuously growing. Air ambulances are no longer a luxury but a necessity. So, you can opt for a medical air ambulance service and reach your desired hospital or health facility within hours or even minutes.
Benefits of Air Ambulance Services.
Medical air transport services are super fast and efficient. The best part about air ambulance services is that there are medical professionals on board. So, while flying to the destination, your loved one will always get the best medical treatment during any mid-air emergency.
Another significant benefit of an air ambulance is that you don't have to travel by road. When commuting on land, you often have to deal with traffic and poor road conditions.
The honking of the horns and bumpy roads are unbearable for healthy people. A severely ill patient can't tolerate them in any way. These conditions are detrimental to their health and can even worsen their condition.
Besides, air travel is safer and faster. So, for emergency medical transfers, there is no alternative to air ambulances.
Why Choose AirJet.Line?
New York has many hospitals, all within a stone's throw from Teterboro Airport. However, not all air ambulance services you come across will provide you with the same standard of service.
At AirJet.Line, we're committed to ensuring the safest and most comfortable journey for every patient. We're always ready to handle the most difficult of cases. Whatever be the medical emergency, our onboard medical team and flight crew will always be there for you.
Here are a few reasons why you should put your faith in AirJet.Line:
Bed-to-Bed Transfers
Landing at Teterboro, our bed-to-bed transfer service will get you to nearby hospitals like Hackensack University Medical Center, CityMD Teterboro Urgent Care – New Jersey, and Holy Name Hospital. So, right out of the airport, your loved one is immediately at the hospital to receive further treatment.
Well-Trained Flight Crew
Our pilots are not just trained to fly an aircraft. They are trained to fly air ambulances, meaning whatever in-flight decisions they take, they will always keep the patient's comfort and safety in mind.
Fully-Equipped Cabins
We equip air ambulances with the best medical equipment available, including world-class heart monitors, external pacemakers, isolation pods, ventilators, portable incubators, and more. That allows us to provide medical care to critically ill patients of all ages.
We even use specialized isolation pods for the transfer of COVID-19 patients. These self-sufficient units come with an in-built airflow system and can be plugged into any life-support equipment available on board.
So, whenever you are looking for an air ambulance service around Teterboro Airport, New York, don't forget to reach out to us at AirJet.Line.