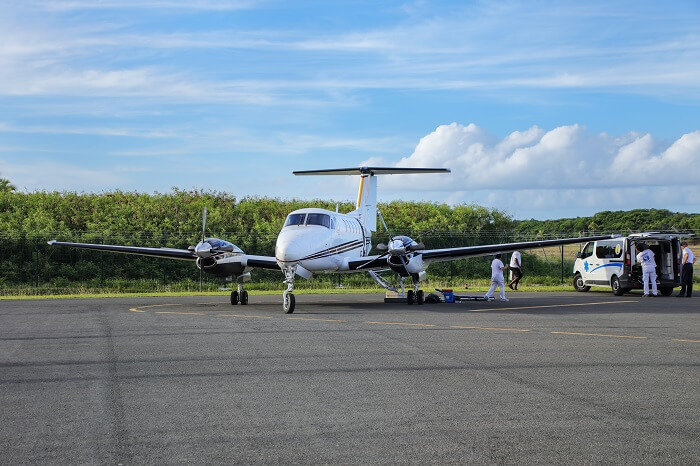 Houston Executive Airport
Air ambulance in Houston
Air Ambulance Service in Houston: Finding a Dependable Medical Air Transport Provider in Houston, Texas
Traveling long distances for medical care is something people have been doing for ages. However, it is not a feasible option in case of emergencies.
Let's say your parent or best friend needs urgent surgery. However, they have to travel from one state to another to avail of that service. Making the journey in a ground ambulance isn't an option because time is of the essence here.
At the same time, commercial flights cannot cater to their in-transit medical needs. Besides, there is also a chance that you might not get tickets for them.
The only solution to the problem is opting for a medical air ambulance service.
In the past, only the military would use air ambulances to provide urgent medical care to wounded soldiers on the battlefield. Later, the rich and government officials started using it. Nowadays, even ordinary citizens avail themselves of air ambulance services, which is why the medical air transport market is rapidly growing.
Benefits of Air Ambulance Services
People use medical air transportation services for several reasons. From organ transport and medical repatriation to pediatric and neonatal transfers, air ambulances can handle any kind of medical emergency.
Medical flights are super fast. It's one of the reasons why emergency organ transplant operations rely on air ambulance services. That is especially true when the donor and receiver are located in far-away regions (say in different states). As an organ can't survive out in the open for long (even in a preserved condition), it is necessary to deliver it at the earliest.
Besides, air ambulances also provide patients with a comfortable journey. Traveling a long distance by road means the patient often has to deal with traffic and bumpy roads. However, you don't have to deal with these problems when flying thousands of feet above the ground. Air ambulances are safer, faster, and more efficient for emergency medical transfers.
Why Choose AirJet.Line?
You will find many air ambulance services in Houston, Texas. However, not all of them will give you the comfort and satisfaction your loved ones need. It may not even be worth the money you spend.
But at AirJet.Line, we are committed to providing the best air ambulance service in Houston. When traveling with us, here are a few benefits you can expect:
Trained Pilots
Our pilots are not just trained to fly aircraft but also to ensure patient comfort. So, they plan and maneuver the aircraft accordingly, making sure the patient is as comfortable as possible.
Modern Medical Equipment
We set up our medical flights with cutting-edge medical equipment, including heart monitors, ventilators, and life support systems. We also have isolation pods that keep other passengers onboard safe from contagious diseases like COVID-19. We even provide portable incubators for the transfer of neonatal patients.
Experienced Medical Crew
Our in-flight medical team comprises trained professionals well-versed in dealing with emergencies. So, whatever the condition of the patient, they know how to handle it till the air ambulance reaches the desired destination.
Also, we provide bed-to-bed transfer services in Houston. Once you land at the George Bush Intercontinental Airport, our ground team will assist you in transferring the patient to nearby hospitals like Memorial Hermann Northeast Hospital, Red Oak Hospital, or HCA Houston Healthcare Northwest.
Medical emergencies come without warnings. So, if you are ever in such a situation and need an air ambulance in Houston, reach out to AirJet.Line.