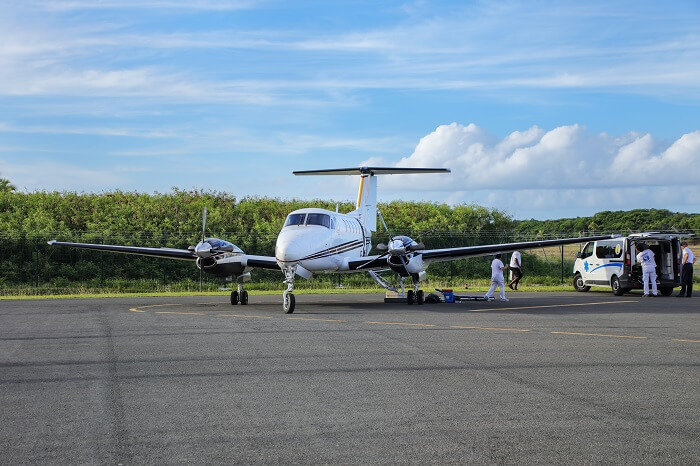 Air ambulance in Dallas
Medical Air Transport in Dallas: Finding the Best Air Ambulance Service in Dallas, Texas
The use of medical air ambulances has significantly grown over the last decade. Earlier, only the rich, government-declared VIPs, and military personnel injured on the battlefield would use these services. Today, an air ambulance service has evolved into a must-have in every country's healthcare sector.
Why Use an Air Ambulance Service?
The most significant benefit of medical air transport services is that you can use them for various purposes. Besides emergency medical transfers, air ambulances also come in handy for organ transport and medical repatriation. There are arrangements within the medical aircraft to accommodate such transfers.
Also, air ambulances are super fast. When a patient needs to travel more than 500 km and isn't fit to avail of any other mode of transportation, air ambulances come to their rescue. The journey is more comfortable because there is no traffic. Nor does the plane have to deal with poor road conditions.
Air ambulances also offer privacy that you can't get on commercial airlines. After the COVID-19 pandemic shook the world, many commercial airlines don't even allow sick patients onboard.
Why Choose AirJet.Line?
Dallas may have several air ambulance services operating within its territory. However, none can come close to AirJet.Line and the quality of service we provide.
Here are a few reasons why you should choose our company if you are ever in a medical emergency in Dallas:
COVID-19 Isolation Pods
During the pandemic, our onboard medical crew had to deal with thousands of COVID-19 patients. We used specially-designed isolation pods to keep our crew and other passengers on the flight safe. Through these pods, our medical staff could safely monitor the patient while keeping themselves and others on board safe.
The pods minimize the risk of exposure. Also, they come with in-built airflow systems that help maintain a patient's SpO2 levels. It makes them an ideal transportation option for coronavirus patients.
Trained Medical Team
The onboard medical team is not just a team of paramedics. They are highly trained to handle patients inside aircraft. No matter what the emergency is, they are always prepared to tackle it and take care of the patient accordingly.
Variety of Aircraft
We operate several modern airplanes, including the Gulfstream G-3, Challenger 605, and Challenger 850. We also operate helicopters like the BK-117 AIRBUS Ambulance and Sikorsky S76. All our air ambulances go through rigorous on-site audits to ensure they're in proper working condition.
Bed-to-Bed Transfers
Our bed-to-bed transfer services allow us to drop the patient off at a nearby hospital as soon as we land in Dallas. Our crew operates flights in and out of Dallas Love Field Airport, Dallas/Fort Worth International Airport, and Dallas Executive Airport-RBD. As necessary, we will take the patient to nearby hospitals, including Texas Health Presbyterian Hospital Dallas, Medical City Dallas Hospital, etc.
Also, we can pick up patients from the most remote locations. We operate our helicopter fleet so that we can land and pick up the patient even when there is no airport nearby.
At AirJet.Line, we're always prepared to serve our patients and make sure they get their money's worth. So, if you ever need an emergency air ambulance in Dallas, make sure you reach out to us.