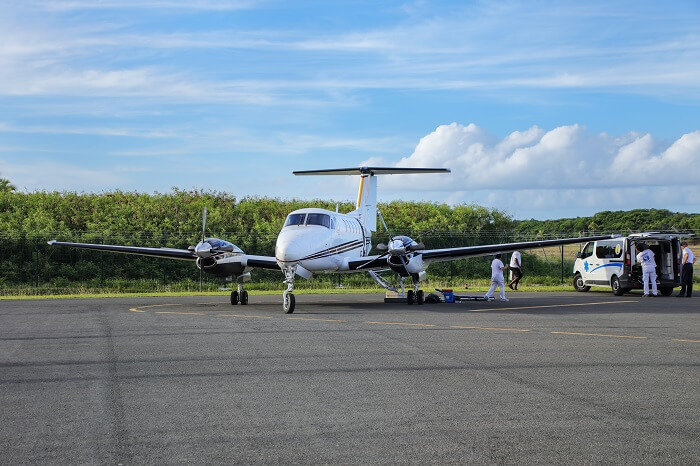 Buffalo Niagara International Airport
Air Ambulance in Buffalo
Air Ambulance in Buffalo, NY
What to Consider When Looking for Medical Air Transport in Buffalo, NY
Are you looking to transfer a severely ill friend from one hospital in Buffalo to another? Or has a family member been in an accident somewhere near Buffalo, and needs to be shifted to a healthcare facility at the earliest?
In either case, chances are you've already scoured the internet for reliable air medical transportation services in Buffalo, New York. We'll outline a few important factors you need to consider when evaluating different air ambulance flights.
The Role of Air Ambulances in Healthcare
Air ambulances have always been an indispensable part of medical emergencies. They're used to safely transport patients from inaccessible locations. The speed of an air ambulance ensures that critically ill or injured patients receive quality medical care at the earliest.
The recent pandemic has further highlighted the importance of medical air transport. COVID-19 patients often suffer from life-threatening complications, such as acute respiratory distress syndrome (ARDS), cardiac arrests, and pneumothorax.
A medical air ambulance can be used as a transportation option for coronavirus patients to help them receive immediate medical care. The use of sophisticated portable isolation pods ensures the safety of the onboard medical crew as well.
Modern air ambulances are equipped with a broad spectrum of equipment, from heart monitors and external pacemakers to ECMO machines and ventilators. It ensures that patients are well taken care of during the journey to the nearest hospital.
Medical flights are particularly useful when a patient needs to travel more than 500 km, and can't fly in a commercial airline.
Choosing the Best Air Ambulance Service in Buffalo, NY
If you or a loved one needs to avail of air ambulance services in Buffalo, the good news is that you'll find plenty of reliable operators. But there are a few factors that you need to keep in mind before making the final decision.
Accreditation
First things first – any standard air ambulance company in Buffalo is accredited by an established authority, such as the European Aeromedical Institute or the Commission on Accreditation of Medical Transport Systems.
It ensures that the operator meets the highest quality and safety standards. If an air ambulance company doesn't share concrete details about accreditation, it's a good idea to steer clear. 
Aircraft Fleet
The best air ambulance operators deploy a wide range of top-notch private jets and helicopters, such as Cessna Sovereign 680 and Gulfstream G3. These aircraft are designed to cover long distances at the fastest speeds.
In addition to the fleet, you should look into the medical amenities available onboard. At the very least, an air ambulance company should provide standard instruments, such as ECG monitors, CPR equipment, ventilators, etc.
The best air ambulance providers in Buffalo also offer transfers to hospitals near the airport, including Mercy Hospital of Buffalo, ECMC Hospital, Buffalo VA Hospital, and Veterans Hospital.
Medical Crew
The best air ambulance services in Buffalo, NY hire skilled paramedics, physicians, and nurses to accompany patients on each flight. Each staff member goes through rigorous training to ensure that they can handle mid-air emergencies.
Before you choose an air ambulance company, check whether they'll assign a dedicated medical team for your loved one. Also, find out whether they offer specialized services, such as transfer of neonatal patients, sea-level flights, and organ transport.