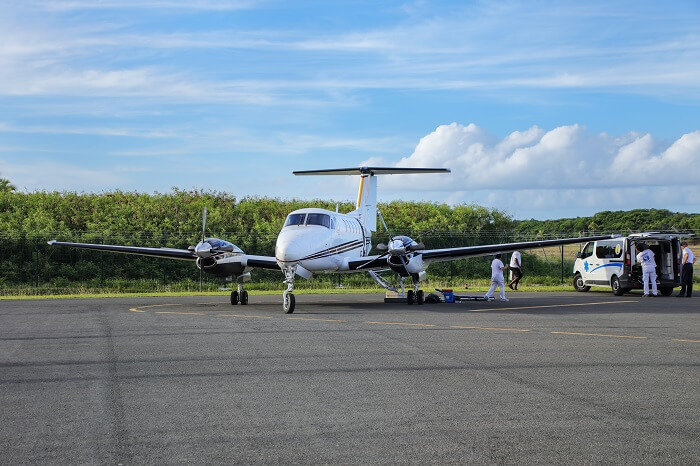 Austin Bergstrom International Airport
Air ambulance in Austin
Air Ambulance Service in Austin: Introducing the Best Medical Air Transport Provider in Austin, Texas
Air ambulances are now an integral part of any developed country's healthcare system. Earlier, we would only see their use during wars to transfer injured military personnel or carry government-declared VIPs for emergency treatment. 
Only the rich and powerful could afford a medical air ambulance service in the past. However, things have changed, and even ordinary citizens are opting for an air ambulance service during their times of need.
Air ambulance services cater to people of all ages. Even children can use air ambulance facilities if needed. The best part is that air ambulances are far superior to regular ambulances, making the journey more comfortable.
There are several other benefits of opting for an air ambulance service.
Why Use Medical Air Transport Services?
Air ambulances are super fast. When a patient needs to travel hundreds of miles to reach their preferred hospital, an air ambulance is an ideal choice. There's no way a critically ill person can travel that distance by road. Even if they could, poor road conditions and traffic will worsen their health. An air ambulance would be a much safer and more comfortable option. 
Also, air ambulances are mostly soundproof. So, apart from a little engine noise, the patient will not hear anything else outside. That's impossible to achieve on a regular ambulance. The soundproof cabin means the patient won't feel disturbed and can rest as the crew transports them to their desired hospital.
Why Choose AirJet.Line?
When in Austin, you can choose from a variety of air ambulance services. However, none of them can guarantee the same service and satisfaction as AirJet.Line.
Our goal at AirJet.Line is not to earn money but to provide quality service first. So, we leave no stone unturned in our quest for perfection.
Here is what we have to offer to our clients:
Straight to Hospital Transfers
Arriving at the Austin-Bergstrom International Airport, our bed-to-bed transfer service will immediately arrange to send the patient to a nearby hospital like Dell Seton Medical Center, St. David's Medical Center, or St. David's South Austin Medical Center. That way, the patient is out of the air ambulance and immediately receiving treatment at a proper healthcare facility.
State-of-the-Art Medical Equipment Onboard
Our highly-trained and experienced medical crew operates the best medical equipment available on any air ambulance. We have everything – from heart monitors and ventilators to COVID-19 isolation pods and life support systems – to ensure that patients receive the best care on board.
We even provide portable incubators for the transfer of neonatal patients. Also, we offer organ transport and medevac services. Whatever the emergency, we have the means to cater to the patient.
Always With Family
We understand the importance of having your loved ones near you when you are sick or injured. Our planes and helicopters are designed to accommodate a patient's family members. They can tag along and are always safe and comfortable inside the cabin.
So, if you are ever in need of an air ambulance in Austin, don't forget to reach out to us at AirJet.Line.