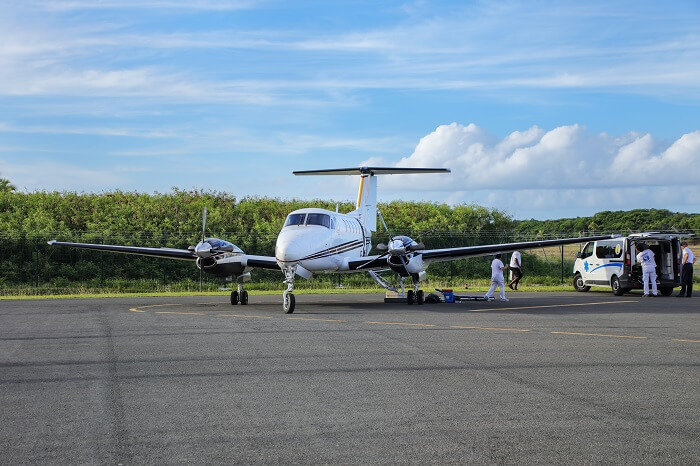 Albuquerque International Sunport Airport
Air Ambulance in Albuquerque
Air Ambulance Service in Albuquerque: Choosing a Reliable Medical Air Transport Provider in Albuquerque, New Mexico
Air ambulance services have been an integral part of medical emergencies, from pandemics and natural calamities to road accidents. Also, they're the go-to transportation mode for transferring injured soldiers from the battlefield to hospitals.
However, in recent years, the use of medical flights is no longer restricted to emergencies. Patients are using air ambulance services for organ transport and medical repatriation purposes. Also, they're an excellent choice for patients who want to seek treatment overseas for chronic or terminal illnesses.
Benefits of Air Ambulance Services
The most significant benefits of an air ambulance service are its accessibility and speed. It's ideal for transferring patients from remote locations with limited road connectivity. Also, it's suitable for patients who have to travel more than 500 km but aren't fit enough to board a passenger flight.
Moreover, the lightning-fast speed of medical flights makes them suitable for organ transport. Many patients also prefer to use an air ambulance for medical repatriation or to seek treatment overseas. It provides an unparalleled level of comfort, privacy, and safety.
The best part about modern air ambulances is that they feature a vast array of sophisticated medical equipment, including heart monitors, ventilators, and ECMO machines. It ensures that patients start receiving quality medical care once they're on board. Also, it makes medical flights an excellent transportation option for coronavirus patients.
Why Choose AirJet.Line?
If you or a loved one needs air ambulance services in Albuquerque, you'll find plenty of options. A simple Google search for "air ambulance Albuquerque" will leave you spoilt for choice. But a few companies stand out because of the quality of care and services they provide.
Here are a few factors that make AirJet.Line one of the best medical air ambulance providers in Albuquerque, New Mexico:
World-Class Medical Equipment
At AirJet.Line, we want to ensure that your loved ones receive the best care when they're on board. All our air ambulances are equipped with advanced medical amenities, from external pacemakers and infusion pumps to ventilators and intensive care units. Also, you can use our portable incubators for the transfer of neonatal patients.
Furthermore, we provide sophisticated isolation pods for the transfer of COVID-19 patients. Each unit has an in-built airflow system that helps maintain a patient's SpO2 level. Also, our medical crew can plug these units into onboard life support systems if the patient suffers any complications.
Excellent Medical Crew
We provide a dedicated medical team comprising nurses and paramedics for each patient. They're trained to monitor a patient's vitals and administer life-saving interventions during mid-air emergencies.
Additional Services
We understand that medical emergencies can come up at any time during the day. So, our customer support team is available round-the-clock to help you arrange a medical transfer for your loved one. We even help you with the necessary paperwork for medevac.
Moreover, we provide bed-to-bed transfers from the airport to nearby hospitals, including AGM Specialty Hospital, Presbyterian Hospital, and Lovelace Medical Center.
So, the next time you find yourself looking for air ambulance services, don't forget to reach out to us.