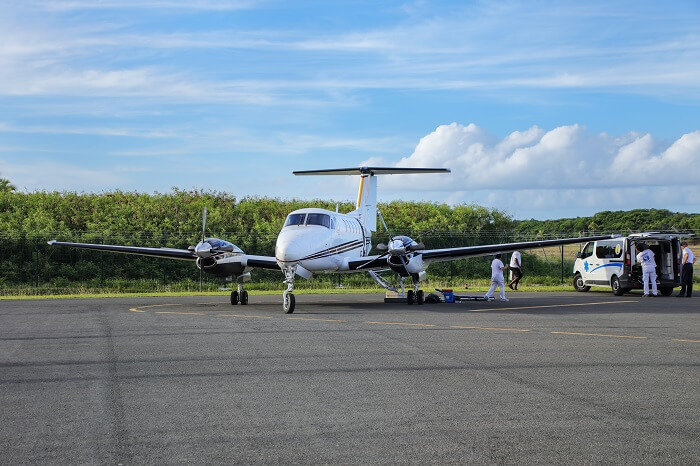 Air ambulance in Toledo (Ohio)
Medical Flights in Toledo: Finding the Best Air Ambulance Service Provider in Toledo, Ohio
Do you have a critically injured or ill loved one who needs to be transported to Toledo, Ohio, for emergency care? Certain medical conditions and injuries might limit your option as you can't use road transport or commercial flights. That is where air ambulance services step into the picture.
Modern medical flights are designed to transport critical patients across long distances with a trained crew and medical equipment on board. They're particularly useful for those patients who need to travel over 500 km and are not fit to board a commercial flight.
Benefits of Medical Air Transport
Air ambulances or medical flights are valuable when you have to transport critically ill pediatric or neonatal patients. One of the top benefits is the ability to provide transportation from remote locations that aren't accessible by road.
Another advantage of a medical flight is its speed, which means it can quickly transport a patient from point A to point B, thus improving their chances of survival.
Besides being fast and accessible, air ambulances are also equipped to deal with any kind of medical emergency. From ventilators to external pacemakers, air ambulances have an array of sophisticated medical equipment on board to take care of every patient. Some of the best air ambulance providers in the US provide a skilled medical crew to accompany the patient.
Since air ambulances provide quality treatment as soon as the patient boards, it makes them an ideal transportation option for coronavirus patients. They have self-sufficient isolation pods for COVID-19 patients to protect the onboard crew from deadly pathogens. These flights are also useful for organ transport and medical evacuation.
Why Choose AirJet.Line?
If you need an air ambulance in Toledo, chances are you have already run a Google search. But the sheer variety of operators available must have overwhelmed you.
Here are a few factors that tip the scale in favor of AirJet.Line:
Top-Notch Medical Amenities
At AirJet.Line, we value patient care and satisfaction above everything else. Our air ambulances are steered by skilled pilots who are trained to transport patients from remote and hard-to-reach places.
You'll also find a skilled medical team on board to take care of your loved one during the journey. The crew comprises trained nurses, paramedics, and physicians.
Additionally, we offer the latest medical equipment, including ECMO machines, ventilators, ultrasound scanners, heart monitors, and more. We even use specialized equipment like portable incubators for neonatal patients or isolation pods with built-in airflow systems for COVID patients.
Guaranteed Convenience
We ensure that every patient has a convenient and comfortable experience. For patients who need to be in a supine position throughout, we provide bed-to-bed service from Toledo airport to nearby hospitals, including ProMedica Toledo Hospital and The University of Toledo Medical Center. Besides medical transfers, we also offer safe organ transport and medical repatriation services.
Assured Safety
At AirJet.Line, our air ambulance fleet goes through rigorous safety checks and on-site audits to ensure the safety of your loved ones. Every air ambulance is well-maintained and in proper working condition.
So, if you are on the lookout for the best air ambulance in Toledo, feel free to reach out to us.