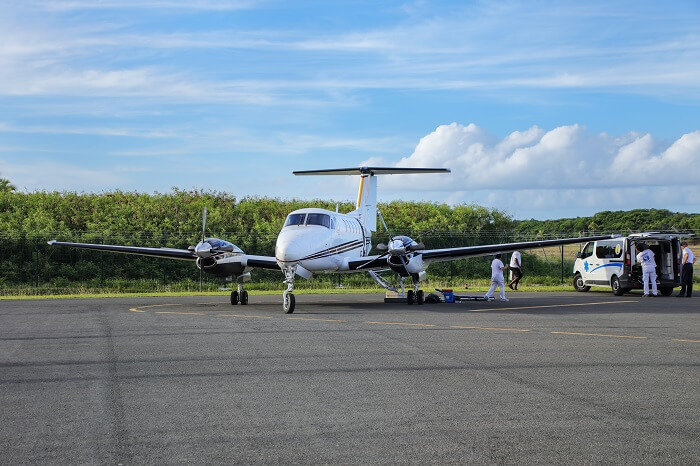 Air ambulance in Bankstown
Air Ambulance in Sydney: Finding a Reliable Medical Air Transport Provider in Sydney, Australia
Be it accidents, pandemics, or natural calamities – air ambulances have been a crucial part of medical emergencies. Whether you have a friend who has been in an accident or a critically ill family member, medical flights ensure that they receive emergency care at the earliest.
Apart from people who need to travel over 500 km but cannot board a commercial flight, air ambulances also come in handy for organ transport and medical repatriation purposes.
Top Benefits of Air Ambulance Services
Two of the most significant benefits of air ambulance services are speed and easy accessibility. Medical flights are ideal for situations where the patient is in a remote location with limited road connectivity.
Also, the lightning-fast speed of an air ambulance makes it ideal for organ transport. Thanks to the level of comfort and safety, many patients prefer an air ambulance for medical repatriation or to travel overseas for better treatment.
What makes medical air transport ideal is the slew of advanced medical equipment available on board. These include COVID-19 isolation pods, neonatal incubators, ventilators, heart monitors, and more. It ensures that the patient starts receiving intensive care when they board the air ambulance.
Why Should You Choose AirJet.Line?
It goes without saying that the market is flooded with air ambulance service providers. If you look for an air ambulance in Sydney, you'll be spoilt for choice. However, AirJet.Line stands out due to its commitment to top-notch patient care and satisfaction.
Here are a few factors that make AirJet.Line the best air ambulance providers in Sydney, Australia:
Patient-Centric Approach
At AirJet.Line, we pride ourselves on putting patients above everything else. We offer bed-to-bed transfer services that involve picking up from the airport in Sydney and transferring them to nearby hospitals like Calvary Healthcare Sydney and Rachel Forster Hospital.
Also, our customer support executives work round the clock to address any problems that you might have. From sorting out insurance details to medical transfer documents, our executives will help you with everything.
Latest Medical Equipment
We strive to provide the best medical care to patients when they are onboard our air ambulance. Every air ambulance in our fleet comes with cutting-edge equipment, from isolation pods to ventilators. We also offer portable incubators for neonatal patients.
The coronavirus isolation pods have an in-built air inflow system, which means the medical crew is safe from deadly pathogens. These pods can also be attached to onboard life-support systems in case of any medical emergency.
Skilled Medical Crew
Each air ambulance gets a team of paramedics and nurses to take care of the patient during the journey. They are trained to monitor the patient's vitals and administer life-saving procedures if needed. Additionally, they update the destination hospital with the latest vitals, so that they are ready for the patient on arrival.
So, the next time you are looking for air ambulances in Sydney, don't hesitate to reach out to us.