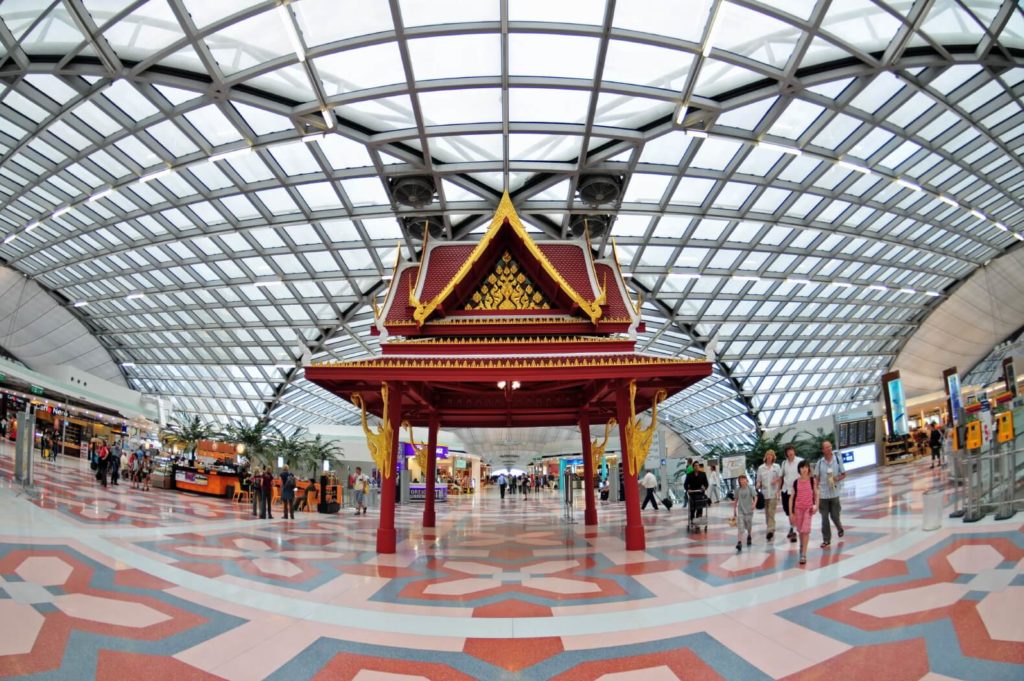 Air ambulance in Bangkok
Our medical transport service is also available at Suvarnabhumi Airport in Bangkok, Thailand, situated in the Samut Prakan Province and located approximately 20 kilometers from both Bangkok and WIH Hospitals and 25 kilometers from the city center. Our experienced staff are available 24/7 to provide you with any assistance you may require. Suvarnabhumi Airport is the largest airport in Thailand, and one of the two airports that service the Bangkok metropolitan area, servicing both domestic and international flights.
Although it is one of the busiest airports in the world, our established working relationship with the airport allows for us to provide a fast, efficient and safe service, while upholding the highest medical standards. AIRJET.LINE retains an  extensive fleet which includes both helicopters and jets, we provide 24/7 ambulance services to and from the airport, air ambulance services which include on-board doctors and paramedics as well as private charters to your choosing.
Contact us now by filling out your details below and let us make sure that your needs are met by the quickest, safest and most efficient medical air service available