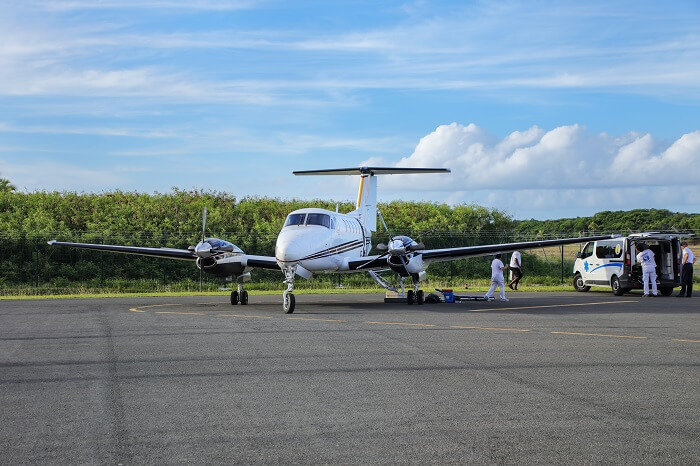 San Diego International Airport
Air Ambulance In San Diego
Air Ambulance in San Diego: Finding the Right Medical Air Transport Operator in San Diego
Are you looking to transfer a critically ill family member to or from San Diego? Or perhaps you have a friend who has suffered serious injuries in an accident and needs to be moved to the nearest hospital in San Diego.
In either case, finding a reliable and safe air ambulance service in San Diego is crucial to ensure that your loved ones receive the necessary medical treatment at the earliest.
Benefits of Medical Air Ambulance Services
When you're dealing with a medical emergency, speed is of the essence. The sooner you can get a patient to the hospital, the better their chances of a full recovery.
An air ambulance ensures that even the most critical patients reach a hospital within the shortest possible time. Also, it's equipped with sophisticated instruments, such as heart monitors and ventilators, to ensure that the patient starts receiving proper treatment as soon as they board the aircraft.
The reliability and speed of air medical transportation services make them ideal for patients who need to travel more than 500 km but aren't fit to board a commercial airline. It makes an air ambulance suitable for organ transport and medical repatriation, as well as a safe transportation option for coronavirus patients.
Why Choose AirJet.Line?
A simple Google search for "air ambulance services in San Diego" will provide you with a ton of options. But you should keep in mind that all air medical transportation services aren't created equal.
Here are a few factors that set AirJet.Line apart from other air ambulance providers in San Diego:
State-of-the-Art Medical Services
At AirJet.Line, we believe that any air ambulance operator is only as good as the quality of service they provide. That's why we've equipped all our medical flights with sophisticated medical tools and instruments, including heart monitors, ECMO machines, mechanical ventilators, infusion pumps, and external pacemakers.
Our goal is to ensure that patients start receiving quality medical care as soon as they board an air ambulance. We even offer portable incubators for the transfer of neonatal patients.
Similarly, we provide specialized isolation pods to safely transport COVID-19 patients. These units come with an in-built airflow system and can be plugged into an intensive care unit or ventilator available on board.
Also, we've got extensive experience in executing medical evacuation of critically ill patients stuck in foreign countries. We provide bed-to-bed transfers, sea-level flights, and organ transport services as well.
Rest assured that your loved ones will be taken from the San Diego International Airport to nearby hospitals, such as UC San Diego Medical Center, Sharp Memorial Hospital, Kindred Hospital-San Diego, and others with utmost care.
Experienced Medical Crew
We ensure that every patient is accompanied by an experienced medical crew, comprising paramedics and nurses. Our medical staff undergoes rigorous training to stay prepared for mid-air emergencies.
They can relay vital information about a patient to the receiving hospital, as well as administer life-saving interventions if a patient's health deteriorates in transit.
24/7 Availability
Our customer support team works round-the-clock to assist patients' families at every step of arranging a medical transfer for their loved ones. We also help you with the necessary paperwork for medical repatriation.
So, the next time you find yourself looking for an air ambulance in San Diego, feel free to reach out to us.