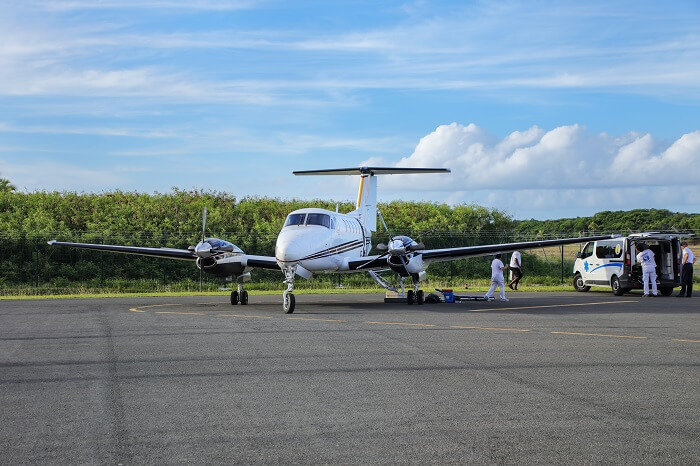 Port Columbus International Airport
Air ambulance in Columbus
Air Ambulance in Columbus: Choosing the Best Medical Air Transport Service in Columbus
Have you ever had a critically ill family member who needed to be transported to another city for better care? If yes, you'd understand the importance of top-notch air ambulance services.
For those not in the know, air ambulance services have always been crucial for providing emergency medical care to critically ill patients.
Whether you have a family member or friend who is seriously ill and needs to be transported to a better hospital in another city or a parent whom you want to transport to your city, air ambulance services in Columbus will ensure your loved ones get the required care.
Why Use an Air Ambulance
Medical air transport was always available for patients who required emergency healthcare. However, it came to the fore in the last couple of years as a transportation option for coronavirus patients.
New-age air ambulances are retro-fitted with isolation pods, making them ideal for keeping the onboard crew safe from pathogens. Besides medical transfers, air ambulances are also suitable for organ transport and medical repatriation.
Whether it's an international air ambulance or domestic air transport, there's always a trained medical team and sophisticated medical equipment to provide quality care from start to finish. That makes medical flights ideal for senior patients and children who need special care.
Why Choose AirJet.Line?
If you're looking for an air ambulance in Columbus, you'll be spoilt for choice. However, the following reasons make AirJet.Line stand apart from the crowd:
Accreditation 
You can't trust the life of your family member or friend to any air ambulance provider that you come across. Reliability plays a crucial role when it comes to choosing the perfect air ambulance. Our company is accredited by European Aeromedical Institute.
That means our fleet has gone through multiple on-site audits and extensive safety checks. You can rest assured that the air ambulance you choose will meet the highest quality standards.
Trained Crew
As one of the best air ambulance services in Columbus, we hire the best flight crew and medical staff. Every air ambulance has qualified physicians, nurses, and paramedics to care for and monitor your loved one's health during the journey. They're trained to administer life-saving procedures if a patient's health deteriorates.
Top-Notch Medical Equipment
We believe that an air ambulance is only as good as the state of the medical equipment available on board. Our medical flights are equipped with top-of-the-line equipment, including ultrasound, IBAP brackets, IV pumps, heart monitors, mechanical ventilators, external pacemakers, and more.
We even provide self-sufficient isolation pods for the transfer of COVID-19 patients. Also, we use portable incubators to transfer neonatal patients.
Round-the-Clock Assistance
From getting flight clearance to arranging ground transportation from the airport to the hospital, our customer care team will help you at every step. We can also help you navigate the insurance details and paperwork required for a medical transfer.
Additionally, we offer bed-to-bed transfers from the airport to nearby hospitals, including The Ohio State University Wexner Medical Center, Select Specialty Hospital, etc.
To sum it up, for urgent medical transfer in and around Columbus, AirJet.Line is your go-to air ambulance provider. You can rest easy knowing that your loved one is in safe hands. Reach out to us the next time you're looking for an air ambulance in Columbus.