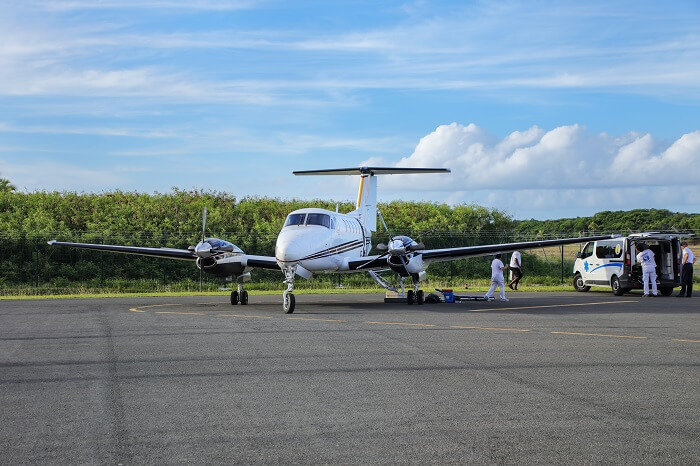 Air ambulance in Perth
Air Ambulance in Perth: Choosing the Right Air Ambulance Service in Perth
So, you have a loved one or friend who is critically ill or injured and needs to be transported to Perth for emergency medical treatment? There's nothing better than an air ambulance for that purpose.
These days air ambulances have advanced with the latest equipment, trained medical crew, and skilled flight team onboard to ensure safe and comfortable transportation for the patient. If you need to cover a distance of over 500 km and a commercial flight isn't an option for health reasons, an air ambulance is the best way.
Why Use an Air Ambulance?
If you have a friend who has had an accident and is stuck in a remote location or an ill family member in a small town with inferior medical facilities, medical flights come in handy. They are ideal for critical medical cases because they can access any location and offer speedy transportation.
Besides being fast and accessible, they are also loaded with the latest medical equipment. These include incubators, heart monitors, isolation pods, and more. The patient starts receiving intensive care when they board the air ambulance.
Besides medical emergencies, air ambulances are also ideal for organ transport and medical repatriation. Following the COVID-19 pandemic, good air ambulance service providers have also started offering advanced isolation pods with built-in airflow systems. That makes them a suitable transportation option for coronavirus patients.
Why Choose AirJet.Line?
When it comes to picking the best air ambulance service provider in Perth, you'll find numerous options. However, a trustworthy air ambulance provider will have several factors that make it stand apart from the crowd.
Here are a few reasons why AirJet.Line should be your pick when looking for medical flights in Perth:
Outstanding Medical Crew and Amenities
We firmly believe that there should not be any delay in providing top-notch care to a patient. Our team of paramedics, nurses, and physicians jump into action when the patient comes aboard the air ambulance.
Moreover, our air ambulances are equipped with every possible medical equipment to mitigate emergencies. From isolation pods for coronavirus patients to portable incubators for neonatal patients, our air ambulances are fitted with cutting-edge medical equipment.
Convenient Bed-to-Bed Transfer Services
To ensure the maximum level of comfort and convenience for the patient, we don't restrict our services to flights. At AirJet.Line, we offer bed-to-bed medical transfer in Perth from the airport to nearby hospitals, such as Royal Perth Hospital and Fiona Stanley Hospital.
Also, the onboard medical crew is in constant touch with the receiving facility to update them on the patient's latest vital. This way, there's no delay upon arrival, and the patient gets immediate care.
24/7 Availability
Our customer support department operates round the clock to ensure you don't face any hiccup during the medical transfer of your loved ones. You can also ask for assistance in the medical transfer process, including sorting out insurance and other paperwork.
So, the next time you're looking for an air ambulance in Perth, feel free to reach out to us.