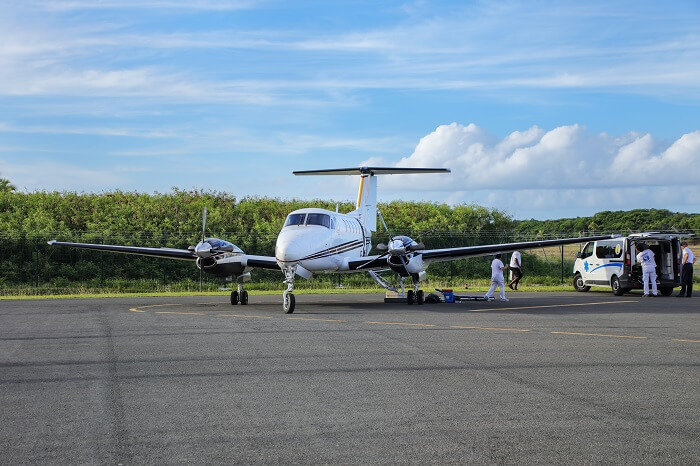 Miami International Airport
Air Ambulance In Miami
Air Ambulance in Miami: Finding the Best Medical Air Transport Operator in Miami, Florida
Are you looking to transfer a critically ill family member to or from a hospital in Miami? Or perhaps you've got a friend who's been in an accident near Miami and needs immediate medical attention. In either case, finding an established and reliable air ambulance service in Miami is essential.
Benefits of Air Ambulance Services
Medical flights have been the preferred transportation choice for transferring injured soldiers to nearby treatment facilities. Also, they play a crucial role in medical emergencies, such as accidents, earthquakes, hurricanes, etc. They're particularly useful for the medical transfer of children and adult patients in hard-to-reach rural areas.
In recent years, medical air ambulance services have also emerged as the perfect transportation option for coronavirus patients. Modern air ambulances come with specialized isolation pods that minimize the risk of exposure for crew members while transferring COVID-19 patients.
Its lightning-fast speed and impeccable reliability set a medical air ambulance apart. It goes a long way to improve a patient's likelihood of survival. Also, air ambulance services come in handy for organ transport and medical repatriation.
With an air ambulance flight, you can rest assured that your loved ones will start receiving medical attention at the earliest.
Why Choose AirJet.Line?
If you run a quick Google search for an air ambulance in Florida, you'll find many options. But it's worth noting that not all air ambulance services are created equal.
Here are a few factors that set AirJet.Line apart from other medical air transport providers in Florida:
State-of-the-Art Equipment
At AirJet.Line, we believe that every air ambulance service is only as good as the onboard medical services. All our air ambulances feature a wide array of sophisticated medical equipment, from ECMO machines and heart monitors to infusion pumps and external pacemakers.
We even provide portable incubators for the transfer of neonatal patients. Also, our air ambulances come with secure isolation pods to transfer COVID-19 patients. These units have an in-built airflow system and can be plugged into onboard life-saving devices, such as ventilators.
Experienced Medical Crew
The safety and wellbeing of our patients are of the utmost importance to us. We ensure that an experienced critical care team, comprising paramedics, nurses, and physicians, accompanies every patient on their journey. Each crew member goes through extensive training to handle mid-air emergencies and administer life-saving interventions.
24×7 Availability
Our goal is to provide you with all the assistance you need to ensure a frictionless medical transfer. Our customer support executives are available round-the-clock to help you arrange the necessary documentation before the transfer.
We even provide bed-to-bed services to transfer patients from the airport to nearby hospitals, including Keralty Hospital Miami, Jackson West Medical Center, and more. You can also use our services for organ transport and medical evacuation.
So, the next time you find yourself looking for a reputable air ambulance service in Miami, don't forget to reach out to us.