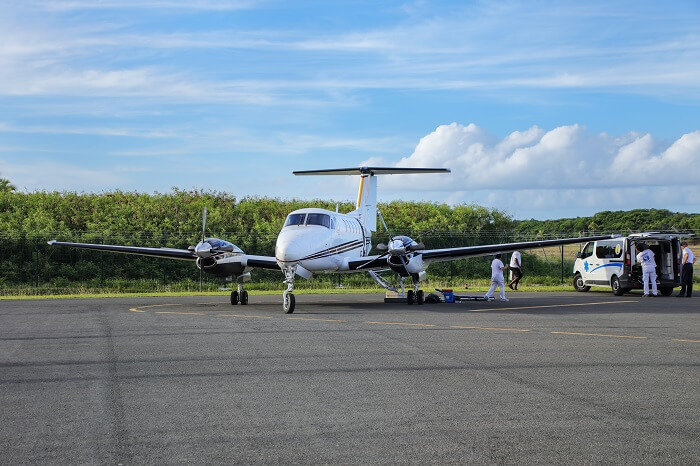 Melbourne Orlando International Airport
Air Ambulance in Melbourne 
Medical Air Transport in Melbourne: Finding the Best Air Ambulance Service in Melbourne, Florida
Do you have a loved one in Melbourne who's been in an accident and needs immediate medical attention? Or perhaps they were injured on their way to Melbourne, and are stuck in a remote location in Florida? Or maybe they've been diagnosed with a critical illness, and need to reach a hospital in Melbourne immediately?
If you're dealing with any of the aforementioned situations, it's high time you reach out to an air ambulance service.
When to Use an Air Ambulance Service?
Medical flights have played a significant role in transferring injured soldiers from the battlefield to nearby healthcare facilities. Today, air ambulances are the go-to transportation choice for medical repatriation, organ transport, and medical transfer of children.
Air ambulance flights are the perfect choice for patients who need to travel for more than 500 km but aren't fit to board a commercial airline. Also, if you're dealing with any healthcare emergency where a patient needs proper medical care at the earliest, you need an air ambulance.
Besides medical emergencies and organ transport, air ambulance services are also the most preferred transportation option for coronavirus patients. They ensure the patient's safety while minimizing the risk of exposure for crew members.
Why Choose AirJet.Line?
If you're looking for an air ambulance in Melbourne, Florida, chances are you've already run a Google search for the same. But choosing the right medical air transport provider in Melbourne from the available options can be a herculean task.
Here are a few reasons why you should choose AirJet.Line as your air ambulance service in Melbourne:
Top-Notch Medical Care
At AirJet.Line, our topmost priority is to ensure the well-being of our patients. We equip every air ambulance with state-of-the-art medical equipment, from ECMO machines and intensive care units to infusion pumps and heart monitors.
We even provide portable incubators for the transfer of neonatal patients. Similarly, we use high-tech isolation pods to transport COVID-19 patients safely.
The best part is that we provide every patient with an experienced and trained medical crew. Our nurses and paramedics can monitor the patient's health and administer life-saving interventions during mid-air emergencies.
Guaranteed Safety
All our air ambulances go through rigorous safety checks to ensure that they're in proper working condition. Rest assured that we'll never compromise the safety of your loved ones.
Additional Services
Our services aren't limited to the amenities available on medical flights. We provide bed-to-bed services to safely transfer patients from the airport to nearby hospitals in Melbourne, including Melbourne Regional Medical Center and Kindred Hospital Melbourne.
Also, we offer medevac services to transfer patients from foreign countries. We help you understand air ambulance costs and complete the necessary paperwork for medical repatriation.
Rest assured that we'll leave no stone unturned to provide proper medical care to your loved ones and get them to the best healthcare facility in the shortest period.
So, the next time you can't decide which Melbourne air ambulance service to choose, feel free to reach out to us.