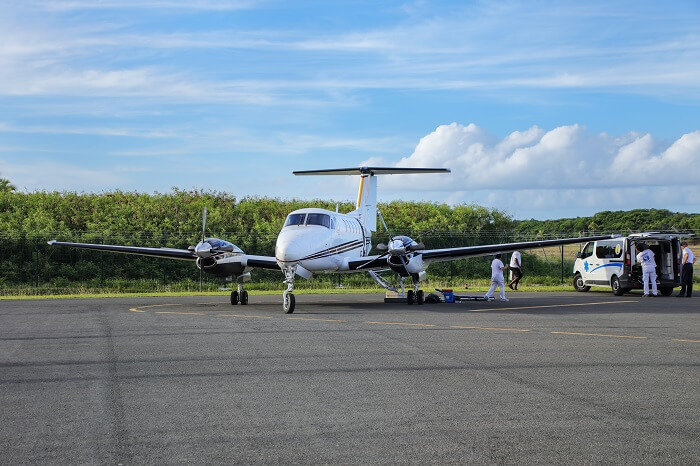 Air Ambulance in Kapolei
Air Ambulance in Kapolei: Finding a Reliable Medical Air Transport Provider in Kapolei, Hawaii
Air ambulances have been an indispensable part of medical emergencies. Whether you need a safe transportation option for coronavirus patients or transfer accident victims from a remote location, an air ambulance ensures that critically ill patients receive quality care at the earliest.
The Changing Role of Air Ambulance Services
Traditionally, medical flights were the preferred transportation mode for transferring injured soldiers from the battlefield to nearby healthcare facilities. Today, air medical transportation services are becoming increasingly common for a variety of purposes, including medical repatriation and organ transport.
An air ambulance service is valuable for critically ill patients who want to seek medical treatment overseas but aren't fit enough to board commercial flights. They're equally useful for the medical transfer of children and adults from remote areas that aren't accessible by ground ambulance services.
Air ambulances in the US and other countries assumed an even more significant role during the COVID-19 pandemic. The presence of onboard equipment, such as ECMO machines and ventilators, ensures that COVID-19 patients receive proper medical treatment if they suffer complications, such as pneumothorax.
Why Choose AirJet.Line?
If you're looking for air ambulance services in Kapolei, you'll find plenty of options. But it's crucial to keep in mind that all air ambulance operators don't deliver the same quality of service.
Here are a few reasons why AirJet.Line stands out from other air ambulance services in Kapolei:
Sophisticated Medical Equipment
At Airjet.Line, we believe that an air ambulance service is only as good as the quality of medical amenities available onboard. All our air ambulances come with advanced medical tools and instruments, including intensive care units, external pacemakers, infusion pumps, blood analyzers, and more.
You can even use our portable incubators to transfer neonatal patients. Additionally, we provide isolation pods to safely transport COVID-19 patients. These portable units come with an in-built airflow system and can be plugged into ventilators or intensive care units.
Our goal is to ensure that every patient starts receiving immediate medical treatment when they board the aircraft.
Trained Medical Crew
We ensure that a team of experienced paramedics, physicians, and nurses accompanies every patient. Our critical care team undergoes rigorous training to monitor a patient's condition and administer life-saving medical procedures during mid-air emergencies.
Patient-Friendly Services
Besides medical facilities, our customer support team walks you through any questions you might have about the medical transfer of your loved ones. We even help you arrange the necessary documentation for medevac. We provide an array of additional services, including sea-level flights and organ transport.
You can even avail of our bed-to-bed services for transferring patients to or from nearby hospitals, including Straub Medical Center and The Queen's Medical Center West Oahu.
24×7 Availability
Our air ambulance services are available throughout the day and night. We leave no stone unturned to minimize delays in the medical transfer of seriously ill or injured patients.
Whether you need domestic or international air ambulance services, we've got you covered. So, the next time you're looking for an air ambulance service in Kapolei, don't forget to reach out to us.