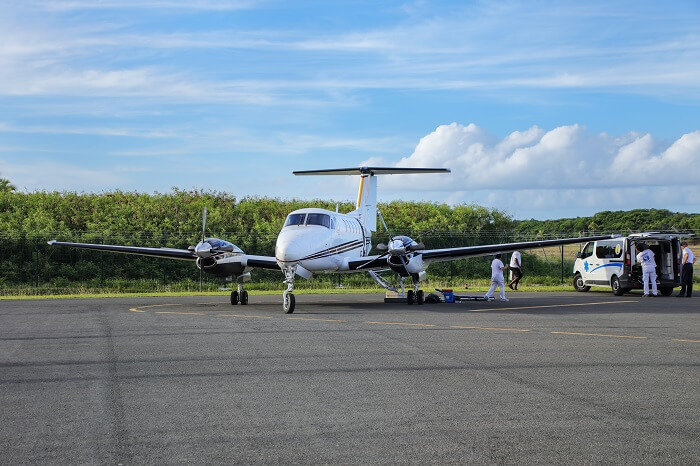 Air Ambulance in Elko
Air Ambulance Service in Elko: Finding the Best Medical Air Transport Company in Elko, Nevada
Air ambulances used to be the go-to transportation choice for transferring injured soldiers from the battlefield. Today, they've emerged as a powerful transportation option for coronavirus patients. Also, they're useful for critically ill or injured patients who need to travel more than 500 km but aren't fit to board commercial flights.
Benefits of Air Ambulance Services
The most significant benefit of medical flights is their lightning-fast speed. It goes a long way to ensure that patients receive proper medical treatment at the earliest, thus improving their likelihood of survival.
Also, air ambulances come in handy for accessing remote or rural areas that don't have proper road connectivity. It makes them a better alternative to ground ambulance services during accidents, earthquakes, floods, and other calamities.
Besides accessibility and speed, air ambulances also provide patients with a wide array of medical amenities. Modern medical flights are equipped with sophisticated equipment, from heart monitors and pacemakers to incubators. It ensures the safe medical transfer of children and adults.
Air ambulances are equally useful for medical repatriation and organ transport.
Why Choose AirJet.Line?
If you're looking for an air ambulance service in Elko, you'll hit the Google search bar to check your options. But it's crucial to remember that all air ambulance companies aren't created equal.
Here are a few factors that make AirJet.Line one of the best air ambulance providers in Elko, Nevada:
World-Class Medical Equipment
At AirJet.Line, we believe that an air medical transportation company is only as good as the quality of patient care they provide. We equip all our air ambulances with advanced medical equipment, from ECMO machines and ventilators to IV pumps and blood analysis devices.
Rest assured that your loved ones will start receiving proper medical treatment the moment they board our air ambulance.
We even provide portable isolation pods for the transfer of COVID-19 patients. These self-sufficient units come with an in-built airflow system to maintain a patient's SpO2 levels. Also, they can be hooked to onboard life-support devices if the patient suffers any complications.
Trained Medical Staff
We recruit skilled paramedics, nurses, and physicians who go through rigorous training to manage mid-air emergencies. They're well-versed in handling different medical instruments. They can monitor a patient's vitals and administer life-saving interventions if their condition deteriorates.
Guaranteed Safety
We assign a trained flight crew for every patient. All our crew members go through extensive training and background checks. Also, we conduct regular on-site audits to ensure that our air ambulances are in proper working condition.
Additional Services
At AirJet.Line, we prioritize patient comfort, satisfaction, and safety. We provide bed-to-bed services to transfer patients from Elko Regional Airport to nearby hospitals, such as Northeastern Nevada Regional Hospital.
Also, our customer support executives walk you through every step to ensure a hassle-free medical transfer. Whether you need sea-level flights, medevac services, or domestic critical care air ambulances, we've got you covered.
So, the next time you or a loved one needs an air ambulance service in Elko, feel free to reach out to us.