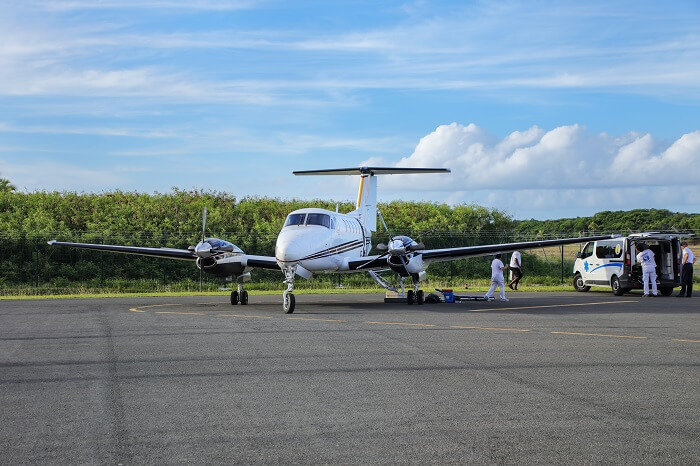 Air ambulance in Cleveland
Air Ambulance Service in Cleveland: Choosing a Dependable Medical Air Transport Provider in Cleveland
Medical emergencies always come unannounced. There's no way to tell when such a crisis will pop up. In most cases, a medical emergency demands urgent hospitalization. Thus comes the need to immediately find an ambulance or paramedic services.
However, sometimes, hospitals or medical centers available nearby can't cater to the patient's complex medical needs. You might need to take them to a different hospital, perhaps one that specializes in a certain type of treatment and is in another state. Going there in a ground ambulance might prove to be costly. Worse, the patient might not make it.
That's where a medical air ambulance service comes to your rescue.
Air ambulances can solve the problem of traveling long distances with a patient during a medical emergency. Be it for adults or the emergency medical transfer of children, air ambulances are undoubtedly the best solution to the problem of urgent, long-distance medical transfers.
The Importance of Medical Air Transport Services
In the early days, only the military would use air ambulances to transfer wounded soldiers from the battlefield to nearby hospitals. Currently, the number of commercial air ambulance services is on the rise because ordinary citizens are frequently using them.
Here is why medical air transportation services have become so crucial to our healthcare system:
Air ambulances are faster and more efficient. They can instantly cater to patients who need emergency surgeries.
You can also carry organs for organ transplant surgeries.
Air ambulances are safer. The cabins inside these ambulances are soundproof, which means exterior noise can't disturb the patient or impact their health.
Why Choose AirJet.Line?
You will find many air ambulance services operating in Cleveland. However, no air ambulance provider can match the service and satisfaction that AirJet.Line has to offer.
At AirJet.Line, our top priority is client satisfaction. We leave no stone unturned to provide the best and most comfortable air ambulance service in Cleveland, as well as the rest of the US.
Here is why you should choose our air ambulance service in Cleveland over others:
Reliability Guaranteed
AirJet.Line has accreditation from the European Aeromedical Institute (EURAMI). We also have accreditation from the Commission on Accreditation of Medical Transport Systems (CAMTS). Our company has ticked all the safety and regulatory boxes before starting operation. Thus, there's no doubt that we provide safe and quality service to our clients.
Straight to Hospital Transfers
Our bed-to-bed transfer service helps patients settle into hospitals near the Cleveland Hopkins International Airport like Southwest General and Cleveland Clinic Fairview Hospital.
Isolation Pods
In case of contagious diseases like COVID-19, we transfer the patient in an isolation pod. That way, other onboard passengers, including our crew and medical staff, remain safe. These isolation pods come with in-built airflow systems and can be plugged into onboard ventilators and ECMO machines.
Onboard Life Support System
Our onboard life support system helps critically ill patients make it through long journeys. We do everything possible to keep the patient in a stable condition during transit.
Besides, we also have other modern medical equipment like heart monitors, ventilation systems, ECMO machines, etc., to ensure that patients receive top-notch medical care during the journey.
So, the next time you need an air ambulance service in Cleveland, don't hesitate to reach out to us at AirJet.Line.