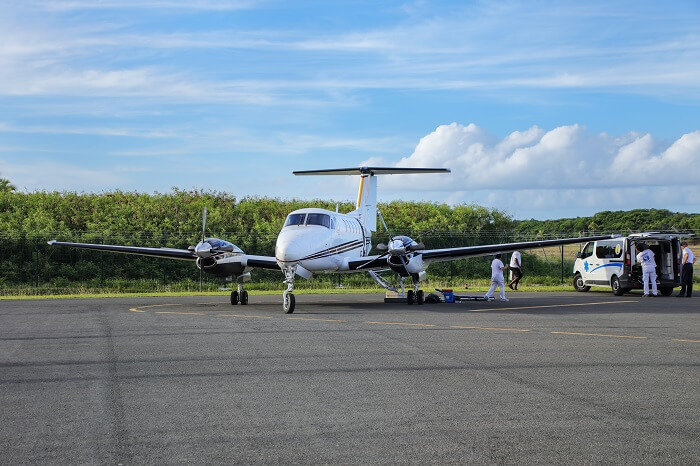 Broome International Airport
Air ambulance in Broome
Air Ambulance Service in Broome: Choosing the Best Medical Air Transport in Broome
Medical air transport has come a long way since its military-exclusive days. Air ambulances are no longer restricted to ferrying wounded soldiers from the battlefield to the nearest treatment facility. Today, everyone – from affluent VIPs to ordinary citizens – has access to an air ambulance.
With the latest medical equipment on board and trained staff, air ambulances have become a perfect option for those who need to travel over 500 km and can't board a commercial flight.
Benefits of Using Medical Air Transport
One of the most crucial advantages of air ambulances is that they can cover long distances in a short period. It improves a critical patient's survival expectancy and is beneficial for organ transport and medical repatriation. Also, there are no delays due to the absence of other passengers.
Moreover, medical flights have cutting-edge medical equipment on board. Think of it as a flying ER – it's equipped with isolation pods with a built-in airflow system, neonatal incubators, mechanical ventilators, ECMO machines, blood analysis devices, and more.
The crew on board an air ambulance is also well-versed in operating medical tools and performing life-saving procedures. Rest assured that the patient will start receiving care when they board the aircraft.
Why Choose AirJet.Line?
There are several air ambulance providers in Broome, and all of them provide quick medical transfer services. However, AirJet.Line stands apart due to its level of care, professionalism, and top-notch customer support.
At AirJet.Line, we strive to put the patient at the center of all our services. We ensure the best level of comfort and safety from start to finish.
Bed-to-Bed Transfer Services
Most critical injuries or illnesses require the patient to be supine. It's not possible with conventional transportation modes like ground ambulances or commercial flights.
At AirJet.Line, we offer bed-to-bed transfers, which means the patient is picked up from the airport and transported to nearby hospitals, such as Broome Hospital and Broome Medical Center.
State-of-the-Art Medical Equipment
Our air ambulances are fitted with IV Pumps, external pacemakers, portable incubators, ECMO machines, isolation pods for COVID-19 patients, and more. These are all A-grade equipment that can handle mid-air health emergencies and monitor a patient's vitals.
We ensure that our medical crew is properly trained to operate high-tech equipment with ease. Moreover, the equipment is regularly upgraded according to the latest advancements in medical technology.
Well-Maintained Fleet
We offer an extensive fleet of air ambulances for our customers. From planes to helicopters, our fleet has an air ambulance suite for any purpose. Our air ambulances also go through routine maintenance, rigorous testing, and on-site audits to ensure safety.
Lastly, our flight crew is well trained in emergency transport, with several thousand flight hours under their belt. Aso, the onboard medical staff is trained to monitor the patient and administer life-saving procedures if needed.
So, if you are looking for an air ambulance provider in Broome, pick up your phone and feel free to reach out to us.